Corporify raises 2,450,000 euro to accelerate international growth.
Corporify is a Ghent-based LegalTech scale-up specialized in software for legal entity management and corporate housekeeping. Today, Corporify is active in ten countries and serves about a hundred customers including Baloise, SD Worx, Engie, Beaulieu, House of HR, Sioen and Deloitte Legal. With the funds raised, Corporify will expand its team and accelerate its international growth plans.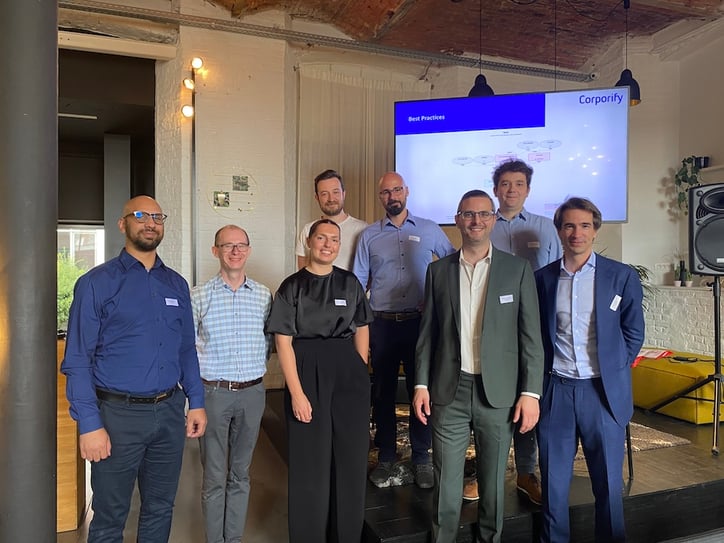 Corporify was founded by Maarten Poulussen and Olivier Van Borsel (both former corporate M&A lawyers) and Andy Kellens (PhD Computer Science). Addressing the ever-increasing regulation in the field of company law, the mission of the company is: 'Providing legal and finance teams with the necessary tools to control their compliance and legal reporting duties and to deliver peace of mind.'
In 2017, Corporify launched in Belgium a digital alternative for physical shareholder ledgers. In the meantime, the company has become an established international player in the market of legal entity management, corporate housekeeping and shareholder administration software. Corporify addresses the trend of increasing reporting duties for companies (UBO, ESG, KYC, AML, Fatca, etc.) by unburdening legal and finance teams. Today, the Corporify platform is used for managing legal entities in over 80 jurisdictions globally.
On October 12th, 2023 Corporify completed a funding round of 2,450,000 euro. The capital round has been fully subscribed by the management team and private investors. The proceeds will be used by Corporify for attracting talent and for accelerating its international growth ambitions.