October Legal Tech Events
Past October was a busy month for our team with lots of interesting Legal Tech events in Belgium and abroad.
OVB Legal Tech Congres 2019 (17 Oct 2019)
Lawyers in Belgium are generally interested in the broader impact technology will have on their profession. Which is great. However, one of their most precious questions seems to be how they can get very practical guidance, tips & tricks on how to deal with legal tech. Corporify gave a presentation on the subject matter. Don't hesitate to reach out in case you want to discuss in person.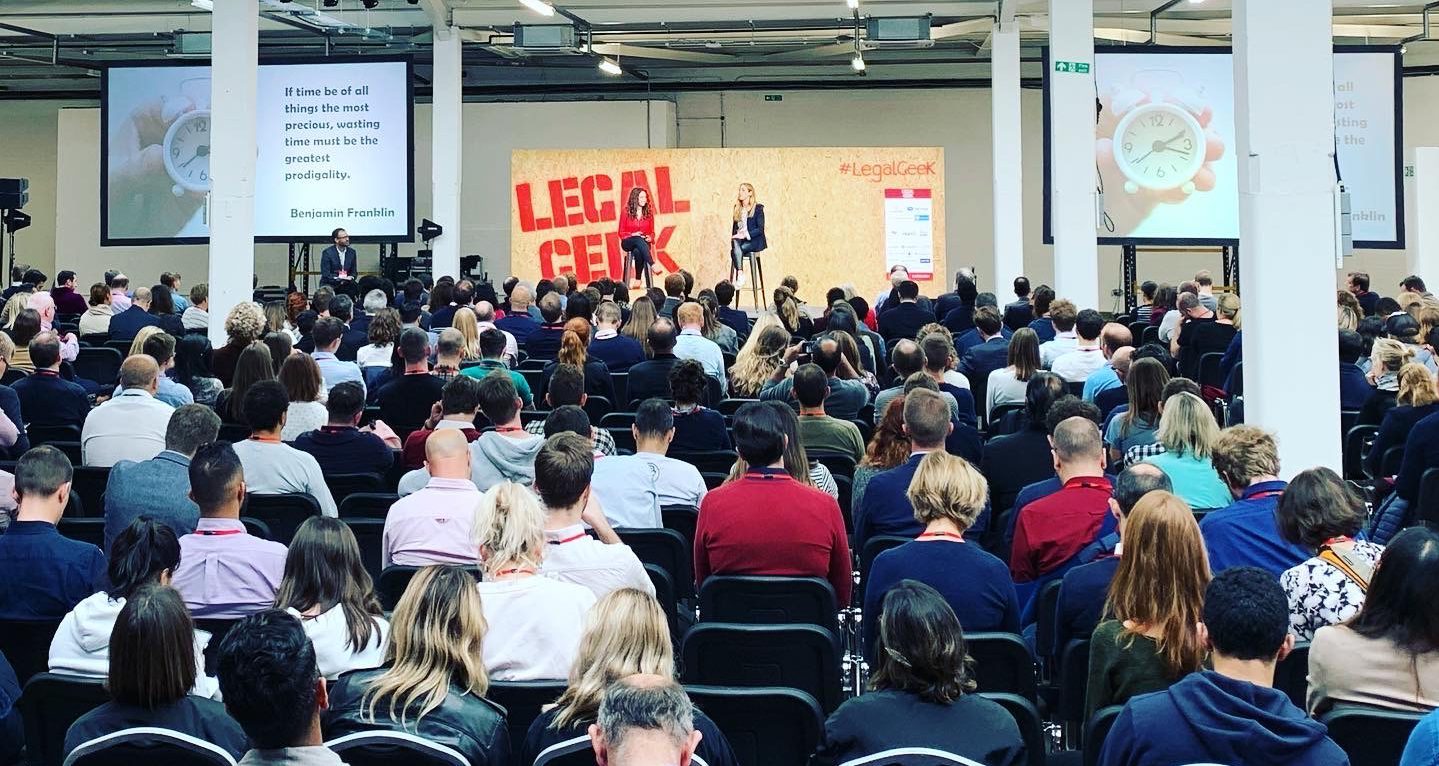 Legal Geek Conference (16 Oct 2019)
The absolute #1 legal tech flagship event in Europe. Remarkable how many speakers talked about involving clients early on in the innovation process of law firms and how you should start "a journey" rather than a one-off transformation project. Exactly the Lean Legal approach of Corporify! A few other interesting quotes captured during the plenary sessions:
"Start with a ripple, which becomes a wave, turning into a current."

"Digital means extreme extreme extreme client centricity."

"Digital fluency is a requisite to stay relevant in the legal industry going forward."

"The real problem is fragmentation. We need a trusted environment where talent and professionals come together to change the industry."

"For law platforms to be successful, they need to keep openness and interoperability. We think the future is platforms."

"Why do law firms call their 'Clients' 'Customers'? Is it unprofessional to call them 'Customers'?"
Great catching up with many familiar and new faces, a.o. Ben Chiriboga, Jeroen Zweers, Jelle Van Veenen, Hans Kayaert, Christian Lang, Andrew Klein, Wei Jie & Daan Vansimpsen.
Connective e-Signatures breakfast (15 Oct 2019)
Connective, one of our e-signing partners, opened a new office in Spain and is working on exciting new features. Bulk signings, delegation possibilities and international roll-out (extension of the signing methods in v6 end of March: France, Luxembourg, Switzerland, France, Norway, Sweden, Portugal, Spain) are the big new features coming up. More info via the experts at Connective: Charly Deighton (charly.deighton@connective.eu) and Emmanuelle Herpels (emmanuelle.herpels@connective.eu).