How can Corporate Housekeeping Software Improve Efficiency?
In the world of business, corporate housekeeping is a term that refers to the ongoing maintenance and management of the legal, financial, and administrative records of a company. It's a crucial aspect of running a successful business, ensuring everything runs smoothly and efficiently. But how can efficiency in this area be improved? The answer lies in the use of corporate housekeeping software.
The Importance of Efficiency in Corporate Housekeeping
Efficiency in corporate housekeeping means accomplishing tasks quickly and accurately, reducing waste, and improving overall productivity. It's about making the best use of resources, including time, money, and personnel. In a fast-paced business environment, efficiency is not just desirable, it's essential. It can mean the difference between success and failure, profit and loss.
What is Corporate Housekeeping Software?
Corporate housekeeping software consists of digital tools designed to streamline the management and maintenance of a company's essential records. It's like having a super-efficient personal assistant that never sleeps, constantly working to keep your business in order. But what does this software actually do? Let's take a look at some of its key features.
Key Features of Corporate Housekeeping Software
Single source of truth
The most important feature is without any doubt the fact that all information regarding the group legal entities and subsidiaries is stored in one single place, which is easily accessible. It ensures that everyone who needs it, gets access to reliable, up to date and accurate company information. It concerns information about the equity structure, directors and signing authorities, bank account information, tax numbers, etc.
Reporting
Another important element is how you can quickly export data and pull together reports. In a few clicks, you should be able to generate corporate information sheets, an overview of all the group entities' directors, an organizational chart, an overview of all the upcoming dates of the annual meetings, etc.
Reminders and Task Management
Also important in corporate housekeeping software is task management. This feature allows you to assign tasks, track progress, and ensure nothing falls through the cracks. It's like having a to-do list that's always up to date, that helps you to stay organized and focused.
Ownership structure
Finally, it is important to track equity and ownership. How is the group structure organized, which entities serve as holding and subholdings, how are the voting rights distributed, who is the ultimate beneficial owner. The software should allow to visualize the group structure and to export the information so it can be used for management reporting, for tax reviews or for securing loan facilities for example.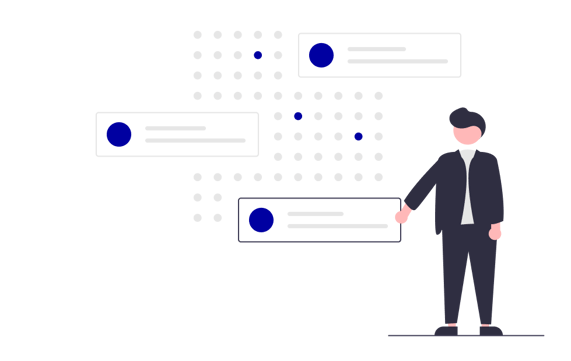 How Corporate Housekeeping Software Improves Efficiency
Streamlining Operations
One of the main ways corporate housekeeping software improves efficiency is by streamlining operations. By automating many routine tasks, the software frees up time for more strategic activities. This can lead to significant time savings and productivity improvements. Think about automated document drafting for organizing annual meetings (invitations letters, proxies, minutes, presence lists) or specific reportings (UBO, Fatca, KYC filings).
Reducing Errors and Omissions
By centrally storing up to date information, the software also minimizes the risk of human error. This ensures accuracy and completeness in your records, which can save you time and money in the long run.
Enhancing Communication
The software also facilitates better communication among team members. By providing a central platform for communication, it reduces misunderstandings and errors. This can lead to better teamwork and more efficient operations. Who can see which information, how easily can you share the relevant company information with other departments such as tax, finance, treasury, the board or external stakeholders. Using a secure and encrypted portal instead of emails is a great start.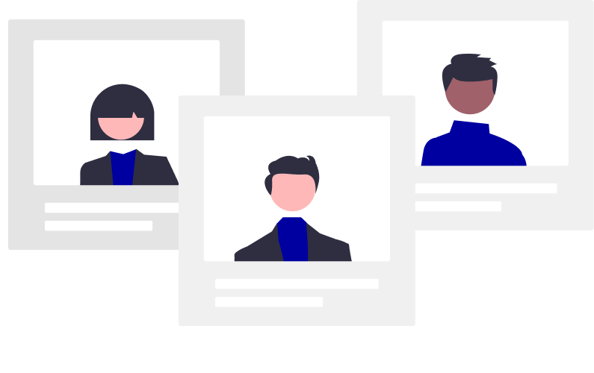 Case Study: Efficiency Improvement with Corporate Housekeeping Software
To illustrate the benefits of corporate housekeeping software, let's look at a case study. One of our customers, a mid-sized manufacturing firm with 80+ entities in 20 jurisdictions, was struggling with inefficiencies in their corporate housekeeping, more in particular during the organization of their annual meetings. After implementing corporate housekeeping software, they saw a 50% improvement in efficiency. Tasks that used to take days now took only a few hours, and the risk of errors was significantly reduced.
Choosing the Right Corporate Housekeeping Software
Factors to Consider
When choosing corporate housekeeping software, there are several factors to consider. These include cost, ease of use, customer support, and integration with other systems. It's important to choose software that fits your needs and budget.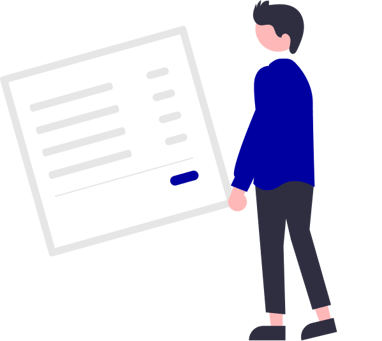 Conclusion
In conclusion, investing in corporate housekeeping software can significantly improve efficiency in your business, saving time and resources. It's an investment that can pay off in the long run, helping you to run your business more smoothly and effectively. Whether you're a general counsel of a midsized group of companies or the CEO or CFO of a large corporation, corporate housekeeping software can make your life easier and your business more successful.

Frequently Asked Questions
What is corporate housekeeping software? Corporate housekeeping software consists of digital tools designed to streamline the management and maintenance of a company's essential records.
How does corporate housekeeping software improve efficiency? Corporate housekeeping software improves efficiency by automating routine tasks, enhancing communication, and reducing errors and omissions.
What features should I look for in corporate housekeeping software? Key features to look for include an easily accessible overview of company records (single source of truth), reminders and task management, org charting, document drafting, link with e-signatures.
Can I integrate corporate housekeeping software with other systems? Yes, many corporate housekeeping software solutions can be integrated with other systems, such as CRM, financial or accounting software. A solid corporate housekeeping software allows for smooth integrations through documented APIs.
Is corporate housekeeping software worth the investment? Yes, investing in corporate housekeeping software can lead to significant efficiency improvements, saving time and resources.